Extraction device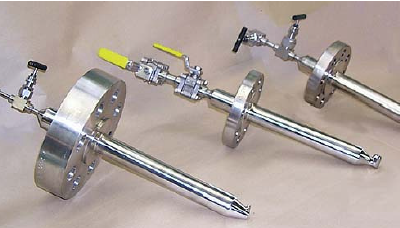 It is vital to have a representative sample to be analysed, meaning that the chemical composition at the sampling system is the same as in the pipe the sample is taken from.
The code ASTM D1066 gives guidelines for the design of steam and water extraction devices to come to a representative sample.
Watcon manufacters and delivers these devices including block valves.
Together with the correct calculated and correct installed sample lines to the system an isokinetic and thus representative sample arrives at the system.