Contant head vessel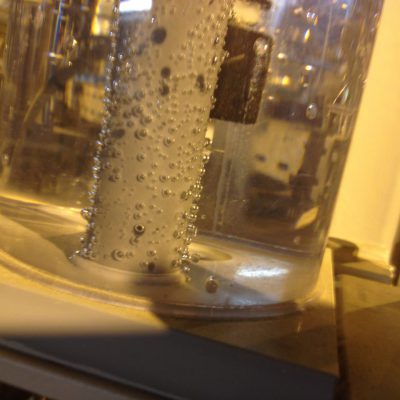 Watcon designs and delivers constant head vessels giving an always constant pressure and flow to the analyser through gravity.
Located above the analyser.
Always a constant pressure and flow.
Excess sample diverted to drain.
The vessel can be equipped with a magnete to catch magnetitie which pollutes electrodes.
The magnetite is easily flushed to drain by removal of magnete.
Magnetite is a browm ferrous powder which pollutes the analyser sensors and can be present in the sample, especially drumwater after a stop.
There are several other methods available to overcome the magnetite pollution, please ask !